Skrevet 22-07-2015 09:39 - Redigeret 22-07-2015 10:28
Jeg tror godt, at vi kan blive enige om, at nyheder om Nintendos patenter og eventuelle sagsanlæg mod firmaet og deres produkter ikke er noget, som vi altid skal dække på forsiden her på N-club. Det betyder imidlertid ikke, at det ikke er interessant nok til at blive skrevet om herinde, og i stedet for at proppe det i "alternative nyheder", så synes jeg det er på sin plads at have en dedikeret tråd til den slags.
Patenter
Vi skal selvfølgelig huske, at det ikke er alle patenter, der førses ud i livet, men det kan under alle omstændigheder give et indblik i ideer som et firma arbejder med. Tag bare nedenstående eksempel fra sidste år, hvor Nintendo i USA ansøgte om
patent på "Hand-held Video Game Platform Emulation"
beskrevet som følger:
A software emulator for emulating a handheld video game platform such as GAME BOY.RTM., GAME BOY COLOR.RTM. and/or GAME BOY ADVANCE.RTM. on a low-capability target platform (e.g., a seat-back display for airline or train use, a personal digital assistant, a cell phone) uses a number of features and optimizations to provide high quality graphics and sound that nearly duplicates the game playing experience on the native platform. Some exemplary features include use of bit BLITing, graphics character reformatting, modeling of a native platform liquid crystal display controller using a sequential state machine, and selective skipping of frame display updates if the game play falls behind what would occur on the native platform.


Nogle gange er patenter også direkte relateret til et spil, og da AlphaDream ville patentere et element med følgende beskrivelse, så blev der straks spekuleret i om et nyt Mario & Luigi-spil var på vej:

On the lower screen is a humanoid character, while the top screen displays a platformer level. Aspects of the character on the lower screen are related to features of the level on the top screen. For instance, a tree might possess branches with an arm-like quality. Moving the character's arm by dragging it with a stylus on the bottom screen controls a tree branch, which when moved, allows the player to progress on the top screen.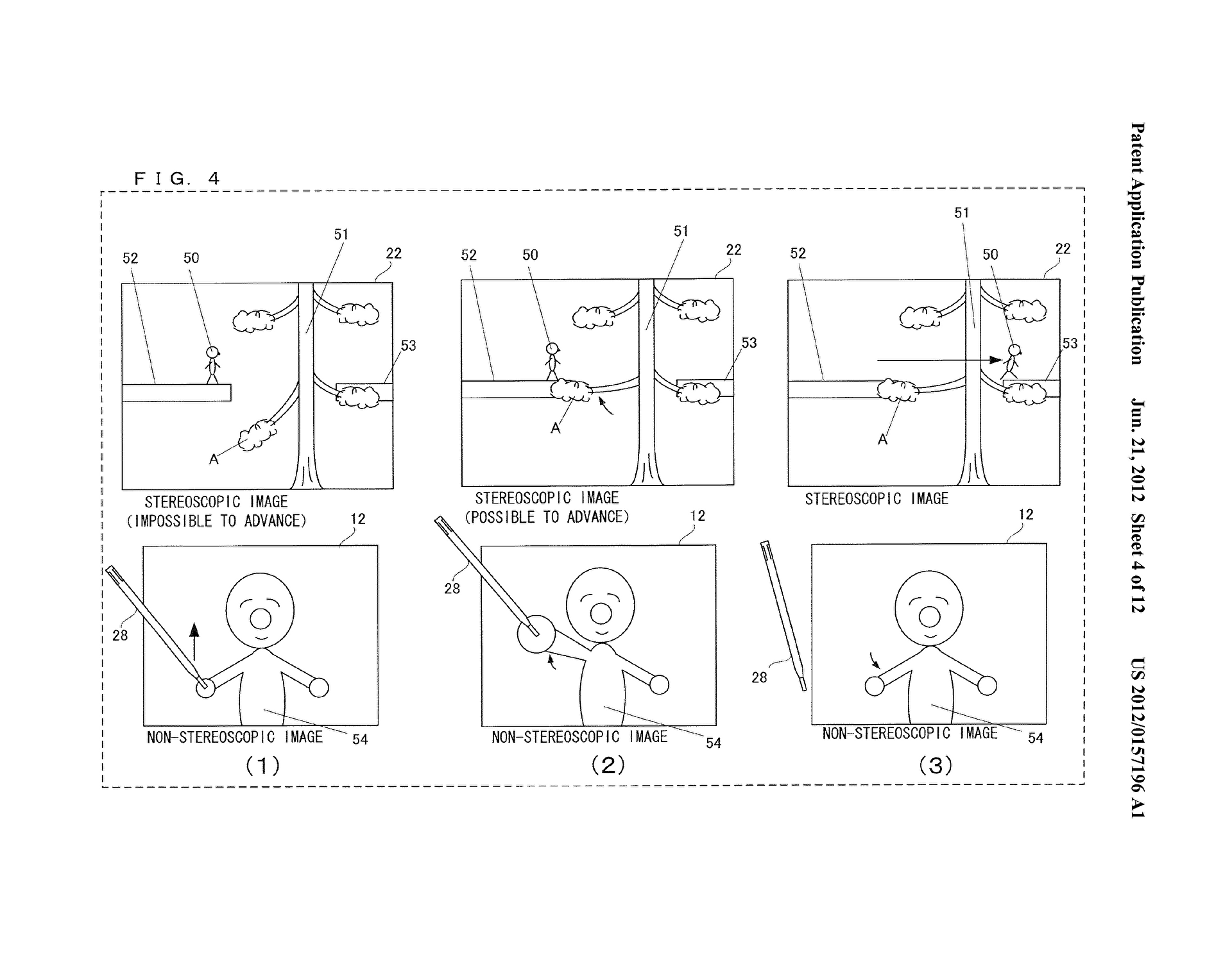 Det skulle jo så vise sig, at ideerne i denne patent blev udnyttet i Mario & Luigi: Dream Team Bros., så spekulationerne var lige på sømmet i dette tilfælde.

Søgsmål
Når det kommer til søgsmål, så er det jo sådan, at Nintendo ofte har været målet for disse, og adskillige firmaer har forsøgt at få noget ud af den succes, som Nintendo har opnået med Wii og DS. Oftest er det relateret til teknikken i maskinerne, og mange har uden held sagsøgt Nintendo for brugen af Motion Controls i Wii Remotes, men Nintendo har også tabt en sag om brugen af stereoskopisk 3D i deres 3DS-systemer.

Et af de mest kendte søgsmål fra nyere tid er selvfølgelig sagen, hvor Philips ville have Nintendo til at stoppe salget af Wii og Wii U i USA, da de havde en patent på brugen af et "interactive system for which a user can remotely control devices in an intuitive manner". Nintendo endte faktisk med at tabe sagen i en europæisk domstol, og indgik efterfølgende et forlig med Philips, hvori man aftalte af kryds-licensere dele af hinandens patent-portefølje.

Støder I på nyheder af denne slags, så del det endelig bare her i tråden